Fine Art Nude Shoot + Images + Framed Print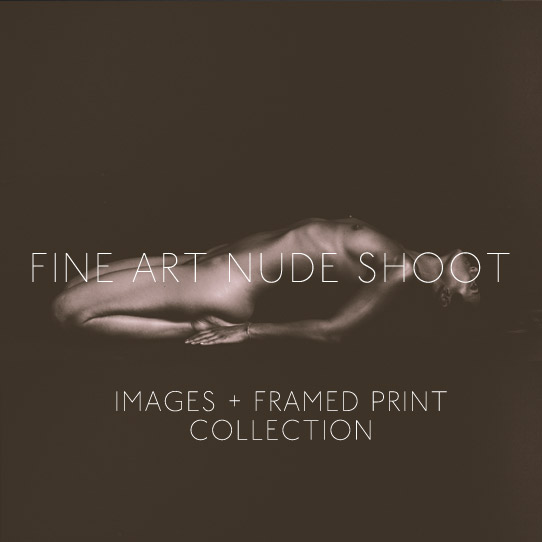 Fine Art Nude Shoot + Images + Framed Print
A 1.5 hour in-studio FINE ART NUDE photography shoot incorporating multiple sets, styling and lighting techniques to showcase and celebrate your form.
From the photographs we fully retouch the images and create stunning one-of-a-kind art to adorn your home in the form of large format archival prints.
This collection includes professional hair & makeup, a 20 x 30" matted & framed print that comes ready to hang. A download of your favorite 20 images fully-retouched for you to keep, with full printing rights.
A private viewing session is also included from which to pick favorite images for retouching and printing.
These shoots, although not for everyone, are surprisingly a lot of fun, very liberating and an amazing confidence booster. It's a real collaboration between artist and subject as we work together sharing ideas about posing — there are no rules! (Plus the room is really quite dark too for this type of lighting). Truly a once-in-a-lifetime experience to create a piece of private & personal art, or even a conversation piece, something that you'll cherish every day!